AMINO TABS>MAXI-PEP
> Amino acids in peptide form
> Supreme aminoprofile
> Highest biological value - 136 !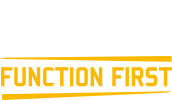 Amino Tabs Maxi-Pep – dietary supplement – supply tablets with scientifically designed vitaminised blend of hydrolyzed egg and potato proteins in the most optimal ratio according to Kofrányi, published as the protein mixture with the highest biological value of 136. Hydrolysates contain short chain peptides, that can be absorbed without further digestion in an extremely short time, peptides of medium length to slightly hydrolyzed proteins can be gradually digested.
> AMINO ACIDS IN PEPTIDE FORM
> SUPREME AMINOPROFILE
> HIGHEST BIOLOGICAL VALUE
Ingredients: Egg and potato peptides, vitamin blend (L-ascorbic acid, nicotine amide, dl-alpha-tocopheryl acetate, Ca-d-pantothenate, thiamin mononitrate, riboflavin, pyridoxine hydrochloride, pteroylmonoglutamic acid, biotin, cyanocobalamine), anti-caking agent: calcium phosphate, magnesium stearate.
Recommendation: 5 to 10 tablets,  3 to 4 times daily, especially 30 – 60 min after workout. Drink enough water.
Warning: This dietary supplement should not be used as a substitute for a varied diet. Its recommended daily dose shouldn´t be exceeded. Store in a cold and dry place out of the reach of young children. Not for children.
Nutrition Information
100 g
 

5 Tabl.

10 Tabl.
NRV 10 Tabl.
Energy
1500kJ/360 kcal
75kJ/18kcal
150kJ/36kcal
 
Fat
2g
0.1g
0.2g
 
    of which saturates
0.6g
< 0.1g
< 0.1g
 
Carbohydrates
3g
0.15g
0.3g
 
     Sugars
0.4g
< 0.1g
< 0.1g
 
Proteins
81g
4g
8.1g
 
Salt
3g
0.15g
0.3g
 
Vitamins
 
 
 
 
Vitamin E
30mg
1.5mg
3mg
25 %
Vitamin C
200mg
10mg
20mg
25 %
Thiamine
2.75mg
0.138mg
0.275mg
25 %
Riboflavine
3.5mg
0.175mg
0.35mg
25 %
Niacin
40mg
2mg
4mg
25 %
Vitamin B6
3.5mg
0.175mg
0.35mg
25 %
Folic acid
500μg
25μg
50μg
25 %
Vitamin B12
6.25μg
0.313μg
0.625μg
25 %
Biotin
125μg
6.25μg
12.5μg
25 %
Pantothenic Acid
15mg
0.75mg
1.5mg
25 %
NRV = Nutrient Reference Values
Only logged in customers who have purchased this product may leave a review.