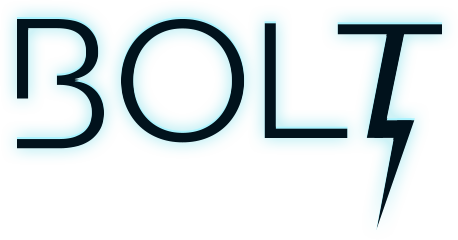 Advanced electrolyte drink
• Advanced regeneration
• Crystal pure Alpine water
• Hydrawell™ - advanced hydration
• Vitamins & minerals
• Low sugar - Stevia sweetened
• No artificial colours
BOLT Electrolyte drink combines the best functionality parameters of a sport drink with the fruitful and refreshing taste of MARACUJA.
Carefully chosen Alpine water provides the essence of pureness and nature. For the advanced and long lasting hydration necessary for 100% heath condition and physiological functions of your body, we added a carefully balanced fusion of vitamins and minerals in an electrolyte form – HydraWell™. This masterpiece soft drink is sweetened with stevia and has a LOW SUGAR content which allows you to enjoy this synonym of freshness, functionality and taste all day long.
> ELECTROLYTES & VITAMINS
> HYDRAWELL™ – ADVANCED HYDRATATION
> VITAMINS & MINERALS
> LOW SUGAR – SWEETENED WITH STEVIA
> CRYSTAL PURE ALPINE WATER
> NO ARTIFICIAL COLOURS
Carbonated refreshment mountain water drink with carbohydrates, glucose, vitamins and minerals for fast hydration and replenishment of salts, lost by sweating during the performance – with sweetener
Ingredients: water* with CO2, hydrolyzed corn starch, malic acid, glucose, flavour, sodium chloride, magnesium salts of citric acid, potassium chloride, potassium citrate, vitamin blend (L-ascorbic acid, DL-alpha-tocopheryl acetate, nicotinamide, beta-carotene, calcium-D-pantothenate, thiamin hydrochloride, riboflavin, pyridoxine hydrochloride, pteroylmonoglutamic acid, D-biotin, cyanocobalamin), preservative: potassium sorbate, sodium benzoate, sweetener: steviol glycosides and acesulfame K, zinc gluconate, iron gluconate
*Filled in Austria.
Store protected against sunlight and heat. Consume immediately after opening.
HydraWell™ – special blend of vitamines and minerals in BOLT keeps your body optimaly hydrated for a longer period of time compared to other soft drinks. HydraWell™ refills the minerals lost by sweating or consumed by your body during daily activities. Drinking BOLT is an effective way to protect yourself from dehydration and demineralization while keeping you fresh for the new challenges.
Nutrition Information
 100 ml
Serving
500 ml
NRV*
500 ml
Energy
51 kJ/ 12 kcal
256 kJ / 60 kcal
 
Fat
0 g
0 g
 
Carbohydrates
2,7 g
14 g
 
     Sugars
0,4 g
1,9 g
 
Protein
0 g
0 g
 
Salt
0,10 g
0,52 mg
 
Vitamins
 
 
 
Vitamin
72 μg
360 μg
45 %
 Vitamin
0,72 mg
3,6 mg
30 %
Vitamin
24 mg
120 mg
150 %
Thiamin
0,07 mg
0,33 mg
30 %
Riboflavin
0,08 mg
0,42 mg
30 %
Niacin
0,96 mg
4,8 mg
30 %
Vitamin
0,08 mg
0.42 mg
30 %
Folic acid
12 μg
60 μg
30 %
Vitamin B12
0,15 μg
0.75 μg
30 %
Biotin
3 μg
15 μg
30 %
Pantothenic acid
0,36 mg
1.8 mg
30 %
Minerals
 
 
 
Sodium
40 mg
200 mg
 
Potassium
14,80mg
74 mg
 
Magnesium
5,46 mg
19 mg
 
Iron
0,45 mg
2,23 mg
16 %
Zinc
0,32 mg
1,6 mg
16 %
NRV = Nutrient Reference Values 
Only logged in customers who have purchased this product may leave a review.