GLUTAMINE>PEPTIDES
> 100% enzymatic hydrolysate peptides
> Strong anticatabolizator
> Most advanced glutamine formula
> 4400 mg per serving!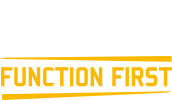 Glutamine> Peptides supply the amino acid L-glutamine in the peptide form. Short peptides can penetrate the gut barrier and effectively increase the amino acid pool. In the contrast, when L-glutamine is supplied as a free amino acid, only a minor part goes to the blood, the main part is absorbed by gut cells for their own nutrition. L-glutamine, one of the most abundant amino acids in the skeletal muscles, plays a pivotal role in the nitrogen balance.
> 100% ENZYMATIC HYDROLYSATE PEPTIDES
> STRONG ANTICATABOLIZATOR
> MOST ADVANCED GLUTAMINE FORMULA
> 4400 MG PER SERVING!
Ingredients: glutamine peptides from hydrolysed gluten, gelatin (capsule), anti-caking agent: magnesium salts of fatty acids
Recommendation: 1 capsule up to 5 times daily one hour before a meal or on empty stomach, or 5 capsules immediately after an exercise.
Warning: This dietary supplement should not be used as a substitute for a varied diet. Its recommended daily dose shouldn't be exceeded. Keep in a cool and dry place out of the reach of young children. Can contain traces of milk, soy and eggs.
| | | |
| --- | --- | --- |
| Nutrition Information | 100 g | 5 Capsules (d.d.) |
| Energy | 1710 kJ/ 410 kcal | 85.5 kJ/ 20.5 kcal |
| Glutamine peptides | 88 g | 4400 mg |
(d.d.*) = daily dosage
Only logged in customers who have purchased this product may leave a review.