• Pure collagen in peptide form
• Supportive micronutrient matrix
• Joints, tendons and skin formula
• Glucosamine sulphate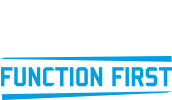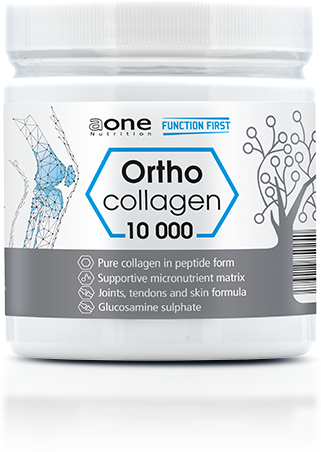 What could be better than a modern and sophisticated collagen supplement with 1000, 2000 and even 5000 milligrams of active ingredients? ORTHO COLLAGEN 10 000!
Enormous portion of pure special collagen in peptide form in each serving. Enhancement with supportive micro-nutrient matrix makes this product an unprecedented uniqueness in the field of collagen supplements. Scientifically developed formula of ORTHO COLLAGEN 10 000 demonstrates supreme functionality and advanced clinical approach for your satisfaction.
OrthoCollagen 10 000 
Dietary supplement. Provides a powder concentrate with collagen peptides, glucosaminsulphate and connective tissues, tendons and skin supportive vitamins and trace elements.
Vit. C – contributes to normal collagen formation for the normal function of cartilage and skin.
Manganese contributes to the normal formation  of connective tissues.
Copper contributes to maintanance of normal connective tissues.
Niacin, Riboflavin, Vit A  – contributes to the maintenance of normal skin.
Zink – contributes to the maintenance of normal skin and to normal metabolism of vitamin A
Ingredients: collagen peptides, glucosamine sulphate, malic acid, L-ascorbic acid, sweetener: steviol glycosides, natural flavour, nicotinamide, beta-carotene, riboflavin, zinc citrate, cupric sulphate, manganese sulphate
Serving Size: 10 g = 1 scoop /200 ml water
Warning: This dietary supplement should not be used as a substitute for a varied diet. Its recommended daily dose shouldn´t be exceeded. Store on a cold and dry place out of the reach of young children.
Nutrition Information:
 100 g

S*
(10g)

NRV
/s*
Energy kJ (kcal)
1475 (347)
148 (35)
 
Fat
0 g
0 g
 
Carbohydrates
0 g
0 g
 
 Sugars
0 g
0 g
 
Protein
83.5 g
8.4 g
 
Collagen peptides
83.5 g
8.4 g
 
Salz
0 g
0 g
 
Vitamins/Vitamine
 
 
 
Vitamin A
2000 μg
200 μg
25 %
Vitamin C
1760mg
176 mg
220 %
Riboflavin
14 mg
1.4 mg
100 %
Niacin
160 mg
16 mg
100 %
Trace Elements, Spurenelemente
 
 
 
Copper/ Kupfer            Cu
2.5 mg
0.25 mg
25 %
Manganese/ Mangan   Mn
4 mg
0.40 mg
20 %
Zinc/ Zink                       Zn
25 mg
2.5 mg
25 %
NRV = Nutrient reference value
* s – serving (10 g)
Only logged in customers who have purchased this product may leave a review.