• Calcium and phosphorus utilisation
• Bones and immune system biomodulation
• Specialized vitamin ratio fusion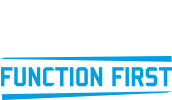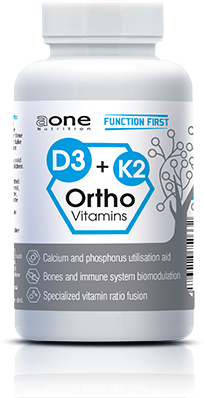 Vitamins could make miracles. But only in the right dosage and in a perfect combination. That's all that Ortho D3+K2 vitamins is about.
Special fusion of D3 and K2 in ratio developed for bones and immune system biomodulation. This fuctional matrix utilizes calcium and phosphorus, necessary for wide range of physiological processes.
Best to combine with ORTHO CALCIPEP and other Ortho line products for the perfect and long lasting results.
Ortho D3K2 
Dietary supplement.
> Vitamin D contributes to:
normal absorption and utilisation of calcium and phosphorus
normal blood calcium levels
the maintenance of normal bones
the normal function of the immune system.
> Vitamin K contributes to the maintenance of normal bones.
Ingredients: inulin, microcrystalline cellulose, starch, anti-caking agent: magnesium stearate, MCT oil, cholecalciferol, menaquinone MK-7
Recommendation: 1 tablet daily, preferably in the time of the day, when you don´t drink milk, eat milk products or take preparates with calcium.
Warning: This dietary supplement should not be used as a substitute for a varied diet. Its recommended daily dose shouldn´t be exceeded. Keep in a cold and dry place out of the reach of young children. Not for children.
| | | |
| --- | --- | --- |
| Nutrition Information | 1 Tablet  | NRV |
| Vitamin D3 | 20 µg / 800 IE | 400 % |
| Vitamin K2 | 75 μg | 100 % |
NRV = Nutrient reference values
Only logged in customers who have purchased this product may leave a review.